Concealed Door Closer is the high quality Sliding Arm door closer which can be installed on the top jamb or the inside of the door. It is provided with reasonable construction and reliable performance. Mostly be used in thestars hotel and luxurious department.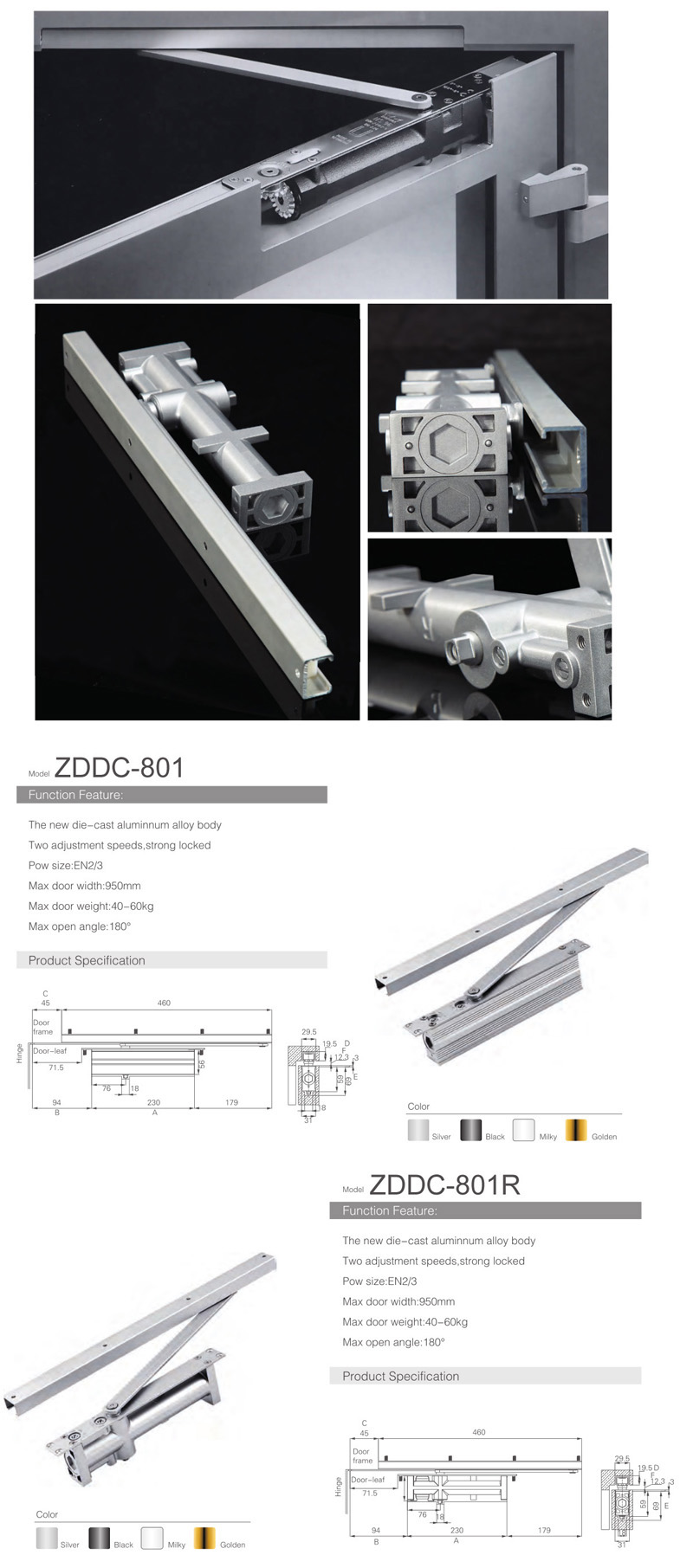 - Closing and latching speed can be adjusted independently.
- Precise aluminum die-cast body and aluminum profile sliding rail arm
- Heat treated steel piston and pinion for high strength
- Sliding rail with stop function.
- Sliding rail arm has hold open door device which can hold the door open at any angles from 45°~150°.
- Mechanical Life: 500000 tested
- Safe & durable
- Suitable for: Wooden door, Steel door, Fire Door, Glass Door and places where security is strictly required.
- Square type or Round Type Door Closer is optional
- Designed to comply with QB/T2698-2005 National Standard.